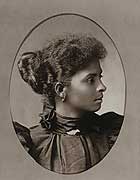 I forgot how good NPR can be to unleash the imagination with a little provocation. Today, they introduced 'A Small Nation of People'. It reminds me of how influential DuBois has been all century long.
For those of us in the group previously proud group formerly known as the Talented Tenth, the gentrified pallbearers of the Race Raising Imperative, WEB was the saint and prophet. I inherited much of what I now deride as Role Monkeying but what much of America still values as Positive Role Models. PRMs are the human instantiations of Positive Images cultivated by the Talented Tenth to combat evil and pervasive racist stereotypes about our noble race.
The difficulty with all of this is that it bears the stigma of dual consciousness, that debilitating self-image that says of the Negro, I am of America, but I am not of America. Inherent in that kernel of self-doubt is a fundamental failure to deal with the following by James Baldwin:
All you are ever told in this country about being black is that it is a terrible, terrible thing to be. Now, in order to survive this, you have to really dig down into yourself and re-create yourself, really, according to no image which yet exists in America. You have to impose, in fact - this may sound very strange - you have to decide who you are, and force the world to deal with you, not with its idea of you.

--James Baldwin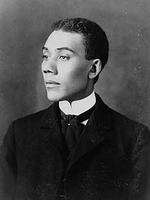 DuBois, more than half a century before Baldwin, had a Victorian image in mind. Nothing particularly wrong with that, but not terribly original, and certainly not organically borne out of the full context of African American history then in its bourgie infancy.
Although we have created new forms of success, we still owe much to DuBois who had the right attitude and the right approach. A towering intellect to whom much of the entire field of sociology owes a great debt, it is easy to see in these faces the dignified future of our aspirations.