Here are a couple of overhead visuals of the neighborhood that looks like it has been sunken due to two breaches of the levee in the Industrial Canal. It's being reported as the Florida Street levee, but on Google Earth the road is marked as Surekote. It sounds like name of an industrial company, and that surely is the Industrial Canal that goes up to Ponchartrain from the Mississippi.
In this first picture looking south towards the Mississippi, you can clearly see how the levee has been broken in two places. The closest one looks to have about a 250 feet gap. Further south near the bridge the gap has got to be at least 350 feet long.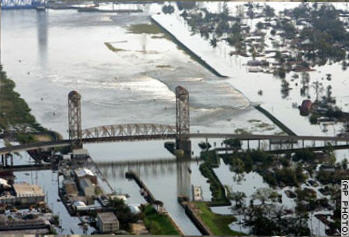 Now here's the reverse angle looking north from south of the bridge over to the gaps on the east.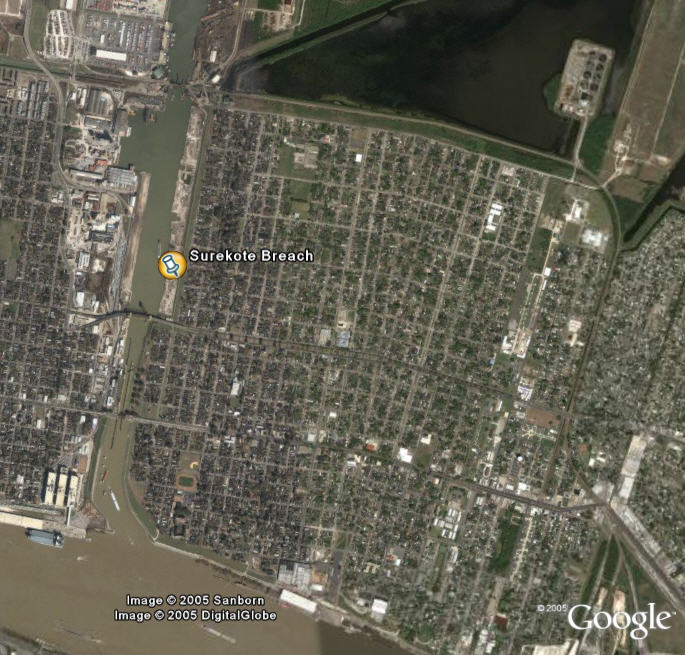 Here, you can see that everything to the right of the channel is threatened. That's a pretty large area, and it looks like it will be underwater for a long time.