I've gone back into my archives to bring back some photos of New Orleans as it was this past spring. One of the reasons I am drawn to this tragedy aside from the obvious is that I just spent a week there this past April. I wrote several entries here in the blog.
I am reminded as I re-read those, of how New Orleans has been a city of great revelry and extraordinary food. How it's blinding poverty and harsh racial lines are permanently etched in its shape. How it is a city of salty water and odd gentility. The music, the architecture - even the cemetaries are uniquely American.
These are the things people are going to think about when the time comes to return. After the carpenters and electricians and waste disposers all make their loot, they'll want their old flavor back. So I thought I'd remind myself of all that.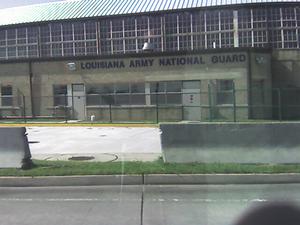 Clearly, these guys are up to their ears in work. I got lost somewhere near the Industrial Channel and I found this place. Somewhere around there is my late grandfather's house on Urquart Street.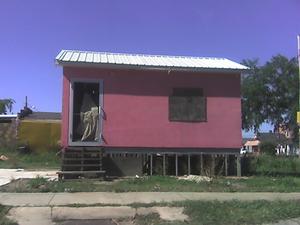 This house is burned into my mind about New Orleans, a beautiful color and a very shaky foundation. The color distracts you from the fact that it is too small and sitting in a ghetto.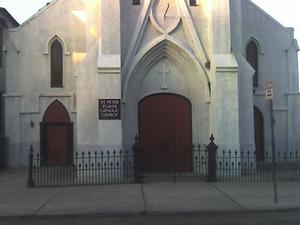 This is the church my mother's family grew up in. Who knows what shape it's in today.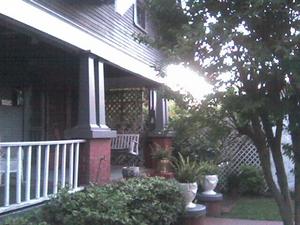 An uncle's house. Notice how high the porch is. Hopefully it's high enough to spare him a lot of damage...
Same thing for my Aunt's house. Fingers crossed.