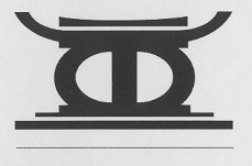 Of all of the Nguzo Saba, none resonates for me as much as Kujichagulia. First of all, it's the most fun to say, and it's the one I remember above all. It's not squishy like some of the others and it resonates with talented as well as conservative folks (not that there's a necessary dichotomy there).
Of course my boy Ray Nagin got in trouble for putting together an emergency plan in advance of Katrina that employed the value of Kujichagulia. He said, we might be first responders, but your primary safety is in your own hands. That sounds like hard medicine to swallow, but should it be? In perhaps the biggest racial bombshell of the year, Kanye West said George W. Bush doesn't care about black poeple. Had Kanye a bit of common sense and some Kujichagulia he would have understood that George W. Bush's care is besides the point. Do for self means care for self. It means not putting your destiny in the hands of others who may or may not have your best interests in mind. It means having your own plan, defining your own place in the scheme of things.
In that meditation penned by the great man (the likes of whom we may never see in my lifetime) Reinhold Neibuhr he wrote:
God grant me the Serenity to accept the things I cannot change, the Courage to change those things I can, and the Wisdom to know the difference. --(Reinhold Niebuhr 1892-1971)
We select our destiny according to our ability. We accept help when we need it, but we pick our orientation. We decide which way we must go. Doing for self doesn't mean working alone. It means defining a self and investing it with integrity. It means not letting anyone turn you 'round. it meands killing the little demons inside your head. the demons of self-doubt and inferiorty. It means being proud of determining your own fate and not being afriad to put your name and reputation behind things you believe in. It not about being solopsistic or living in your own little nasty world. It means confronting challenges and staying true to true purposes that are at the heart of yourself.
There are lots of ways of expressing this value. I like what Shakespeare said in Hamlet about being true to yourself such that you can be false to no other man. I like what Nikki Giovanni said in 'Revolutionary Dreams', and I leave it at that:
Revolutionary Dreams

i used to dream militant
dreams of taking
over america to show
these white folks how it should be
done
i used to dream radical dreams
of blowing everyone away with my perceptive powers
of correct analysis
i even used to think i'd be the one
to stop the riot and negotiate the peace
then i awoke and dug
that if i dreamed natural
dreams of being a natural
woman doing what a woman
does when she's natural
i would have a revolution
Sounds like a plan.